Mortgages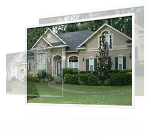 Is your mortgage coming up for renewal? If the answer is yes, please continue reading. It can save you a lot of money!!

A renewal offer will rarely have a discounted rate. They count on homebuyers not researching the competition, and they were right. Over 70% of mortgage holders renew the bank's first offer, without considering their options. This may result in a higher interest rate and a mortgage that may not suit your personal needs and situation.

Renewal forms do not typically offer the most competitive rates and conditions and are sent only one month before your mortgage matures. This is done to take advantage of our busy schedules and the pressure to hastily renew your mortgage without researching what the competition has to offer.

The customary policy of the "Big Banks" is to at most discount their rate from 0.10%-0.75%. However, in order to receive this discount, the bank wants to see your personal investment portfolio. We believe your discount should be based on qualifying procedures and job stability, not how much money you have. This is why our discounts start at 1.00%-1.75%.

We are to offer you the expertise and resources so that you can take advantage of the competitive Canadian mortgage market. We deal with numerous leading lending institutions in order to find you the best rates and terms to suit your individual needs. Because we are an independent company, we do not work for one bank or institution.

The greatest advantage when using Lexxco Investment Corporation is our service! We don't just stop at the application. Our experienced team of professional brokers can also assist you with choosing the right legal representation, residential appraiser, home inspector and insurance broker. We have the solutions to all of your mortgage related concerns. Unlike the big banks, we work harder to earn your business and to keep you coming back!

If you have any questions concerning your upcoming mortgage renewal please contact us by phone, e-mail or make an appointment to discuss your financial matters. Fill out our Application and let us earn your business.
Buy a Home Without Income Verification
If you are self-employed, you may have found yourself unable to meet the narrow criteria given by many lending institutions. This can be a significant obstacle because mortgage credit can prove to be an excellent source of borrowing power. It can assist you in the purchase or refinancing of a home, consolidate debt, or obtain the finances needed for an investment or major purchase.

Even if you cannot prove your income, this hurdle can be conquered. Lexxco Investment Corporation is just the solution you were looking for. If you need money for any reason, and are the sole proprietor, partner or shareholder of a corporation, let us help you take advantage of the many programs specifically designed for the business owner.
Currently we offer the following no income verification products if you are self-employed:
• 1st mortgage loans up to 90% of your home value

• 2nd mortgage loans up to 80% of your home value

• Home equity Visa card up to 85% of your home value